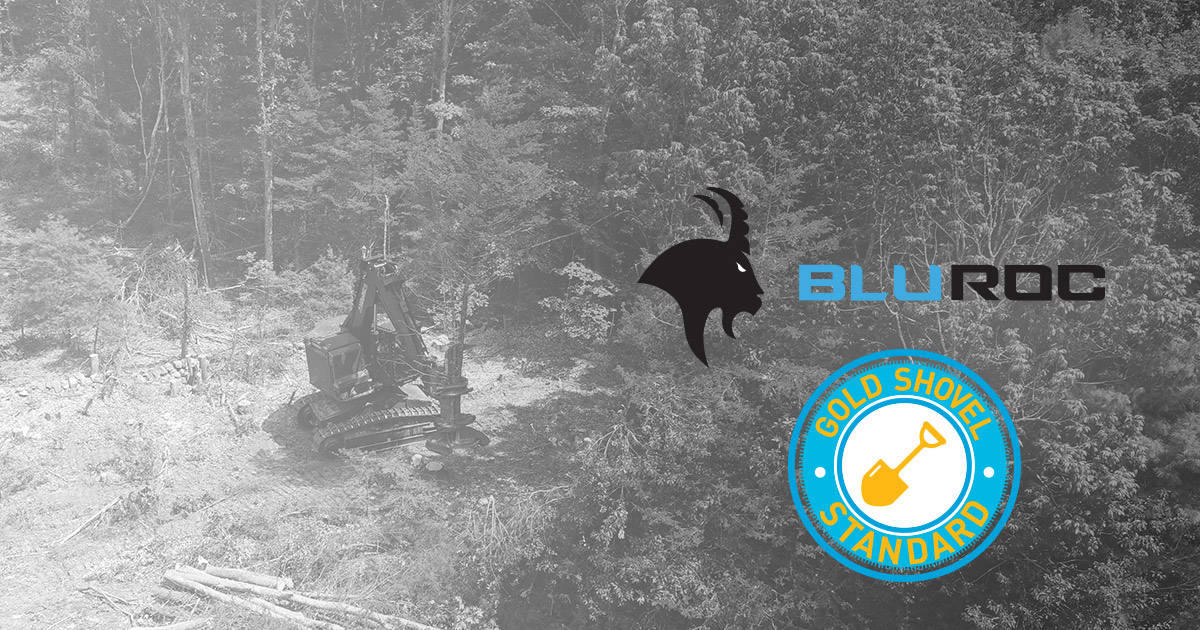 Hadley, MA:
BLUROC has achieved certification from the Gold Shovel Standard (GSS), a nonprofit organization dedicated to workforce safety, public safety, and damage prevention to buried infrastructure.
Certification is a widely-revered indication of BLUROC's adherence to the Safety Management System put forth by GSS, recognizing our commitment to high safety standards, continued learning, adherence to Federal and State laws, and investment in damage prevention.
"Earning this certification is a great achievement for our organization, and a testament to the culture of safety upheld by our people."

Evan Haskins, CSP, CTSP

Director of Health and Safety at BLUROC
As this certification positions BLUROC for growth in new and existing markets, we recognize that our work in safety is never done. SAFETY MATTERS at BLUROC and our team's commitment to continuous improvement will pave the way for future success. 
For more information about the Gold Shovel Standard contact the Gold Shovel Standard visit their website at: www.goldshovelstandard.com.
ABOUT BLUROC
In 2017, BLUROC was acquired by YAK ACCESS to provide access road and clearing services in the North East. BLUROC is a single-source access solution for even the most challenging terrain. In addition to building mat roads, BLUROC builds permanent and temporary access roads for power line construction, installs bridges, and provides land clearing services for all industries. Regardless of industry or location, we create roadways, bridges and various out of the box infrastructures to allow customers to successfully reach and complete their jobs.
ABOUT YAK ACCESS
YAK ACCESS is the largest, complete access company providing matting solutions, installation and removal of temporary roads, construction of permanent access roads, civil services for various construction industries throughout North America. Through the experience of our combined teams, we bring expertise to the access sector that is unmatched in the industry.